Sy Yuan

(

I

) want this
HP Designer Laptop
because
I have been engrossed and obsessed over the Compact design and Truly Fashionable looks that HP Mini 1000 Vivienne Tam Edition possesses!
Girls, YOU have NO REASON to resist this gift when a guy rewards you with such a havenly great gift! Even I myself had grew interest and attention towards HP Mini 1000 Vivienne Tam Edition though I am a male!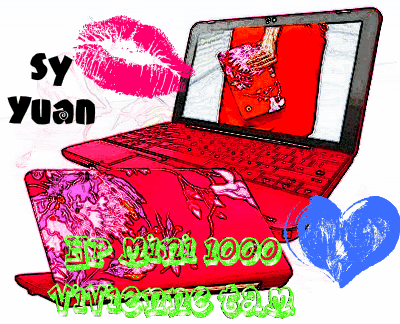 This HP Mini 1000 Vivienne Tam edition was recently rated at New York's Fashion Week as a "digital clutch."
So, You may be wondering, How do I know so much about this HP Mini 1000 Vivienne Tam edition ?!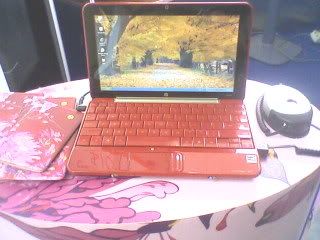 Let me tell you...
I was on my way to Tampines Mall when I was too fortunate to pass by a Laptop roadshow by Courts!I managed to touch , feel and experience the HP Mini 1000 Vivienne Tam edition and I am certain that this is the type of laptop that I will go for!
So, these are my experiences when I am examining the laptop:
Firstly,this laptop is ultra-slim and small , with only a screen size of 10.2 inches and weighing only 1kg or so which is much lighter than most laptops.I won't feel it heavy and it is very convenient to carry the laptop around to my workplace or insitutions .
It is like a toy to me which doesn't occupy much space and weight in my crumpler bag when I bring it to school for lectures.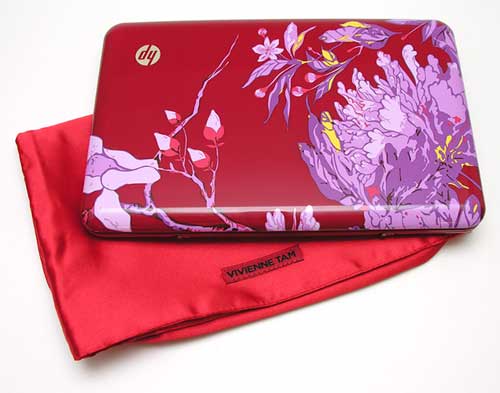 In terms of design, it is nicely coated with a shiny appearance of flowers consisting eight shades of Pink, Mauve, Lavender and Yellow.
Honestly Speaking, Won't I fall in LOVE with such an appealing smooth design ?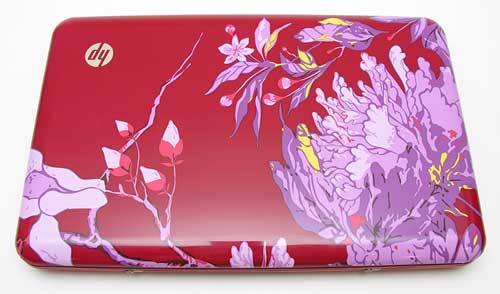 In addition,if you are a fashionable person who always wants to follow the trend though this laptop is already clearly targetted towards fashion-conscious women , You SHOULD choose this HP Mini 1000 Vivienne Tam.
Reason being that the keypads matched the laptop furnishing colour very well and are extremely slick and shiny !Best of all,HP Mini 1000 Vivienne Tam has a
chinese character (喜喜)
located at the enter key which represents
DOUBLE HAPPINESS
.
The keyboard is also very smooth and easy to type on!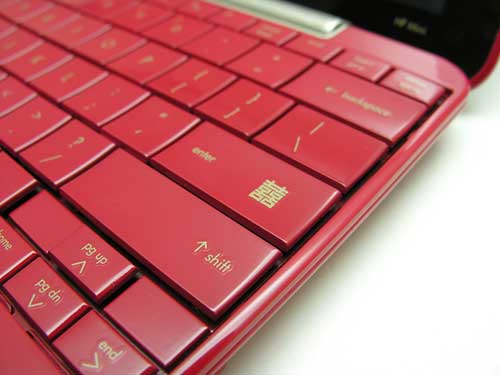 And last of all, I managed to observe that HP Mini 1000 Vivienne Tam has a place for me to attach a hand strap in order to hang my name key chain to prevent it from being lost and for me to show off the designer's laptop .
This is very cool because we only have places for us to attach straps only for handphones but not laptops. So, HP Mini 1000 Vivienne Tam Edition is the one of a unique kind that IMPRESSES me every time I managed to take a glance over it !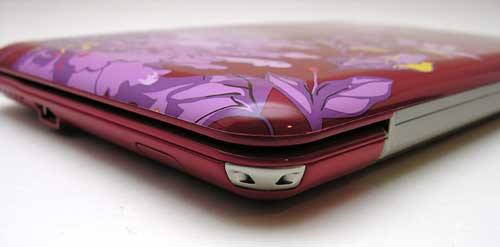 And of course, I
REALLY REALLY REALLY WANT THIS COOL LAPTOP
Especially when it is a Designer Laptop by Vivienne Tam who is a famous designer!
With this new laptop, I will be able to surf internet at all Singapore Wireless Hotspots even at Macdonalds,Community Centres and will be able to keep track of great blogs at MOBLOGS ,find out the newest Hp Laptop Models and blog at anytime, anywhere .!
Hence, Please help me fulfill my wish and dream for my 17th birthday this year!!!



I Look forward to my new HP LAPTOP!!! Thank youu!!:)