hello... I'm here to tell u how we (Jaron and i ) made the crystals.... Firstly, we took sodium copper chloride and mix with 20 cm

3

of water.... Then we filter them, heat it and let misture to dissolve to half the volume!! Then we left there to dry and came back 24 hours later that is on friday... At first, we were worried that the crystals wont form 'course we fold the filter papers wrongly... But we are one of the groups who have the most amount of crystals!!!!! haha.... Thanks to mrs chua for also helping us to heat the mixtures... Without her, there wint be so many crystals!!!!! Thanks alot...
The final product is::::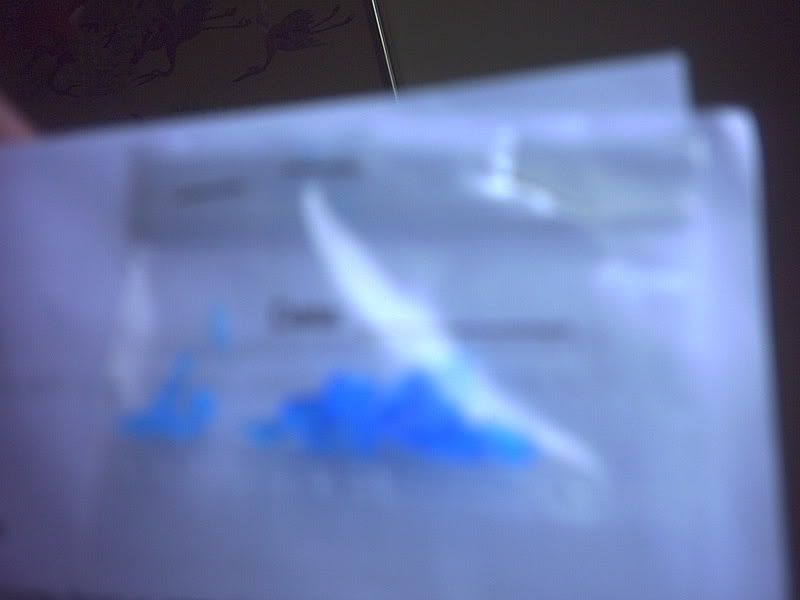 haha...
CRYSTALS....
More pictures on below post.
oh yar..... I wanna tell u that i'm not updating my blog from monday,29 jan '07 to wednesday , 31 JAN '07 as i going for sec 3 camp ....When i come back, i will post entry about the camp....
BUT...NOW , U MUST TAG MY BLOG!!!Promise?! haha
I dont feel like going to camp but no choice must go.. or else , need to pay Full amount ($75.29) Instead of $60..
Song will be changed tomorrow... and i have changed the arrangement of tagboard, links... everything.... Nicer??? haha... Hope soo....
..
Sy Yuan
Posting here forever...
27 Jan 07